Track Leads, manage customer relationships and organize your sales team in one place.
Use the power of Podio for your CRM
CRM tools are often incredibly dull, overcomplicated, or both. Podio is designed to make tracking your leads as lightweight and easy as possible. Combined with real-time communication and task management in one place – Podio is the first CRM tool your team will love to use.
Collaborate Better To Close More Deals
Podio puts the focus on collaborating and sharing to improve data quality and make sure you team is always armed with up to date information about your leads and customers.
Manage The Customer Journey
Use Podio's integrated webforms to capture contact information. Organise and track who's responsible for each lead. Create your deal pipeline and sales reports. No more jumping between disconnected tools.
Just The Features You Need – Nothing More
Podio is completely customisable to fit your sales process. You define the information you want to record and track – so your sales team isn't slowed down with irrelevant features and complications.
Power Your Sales Process
Customise Your Podio CRM for exactly how your sales process works. Podio is powerful an flexible while still remaining lightweight and easy to use.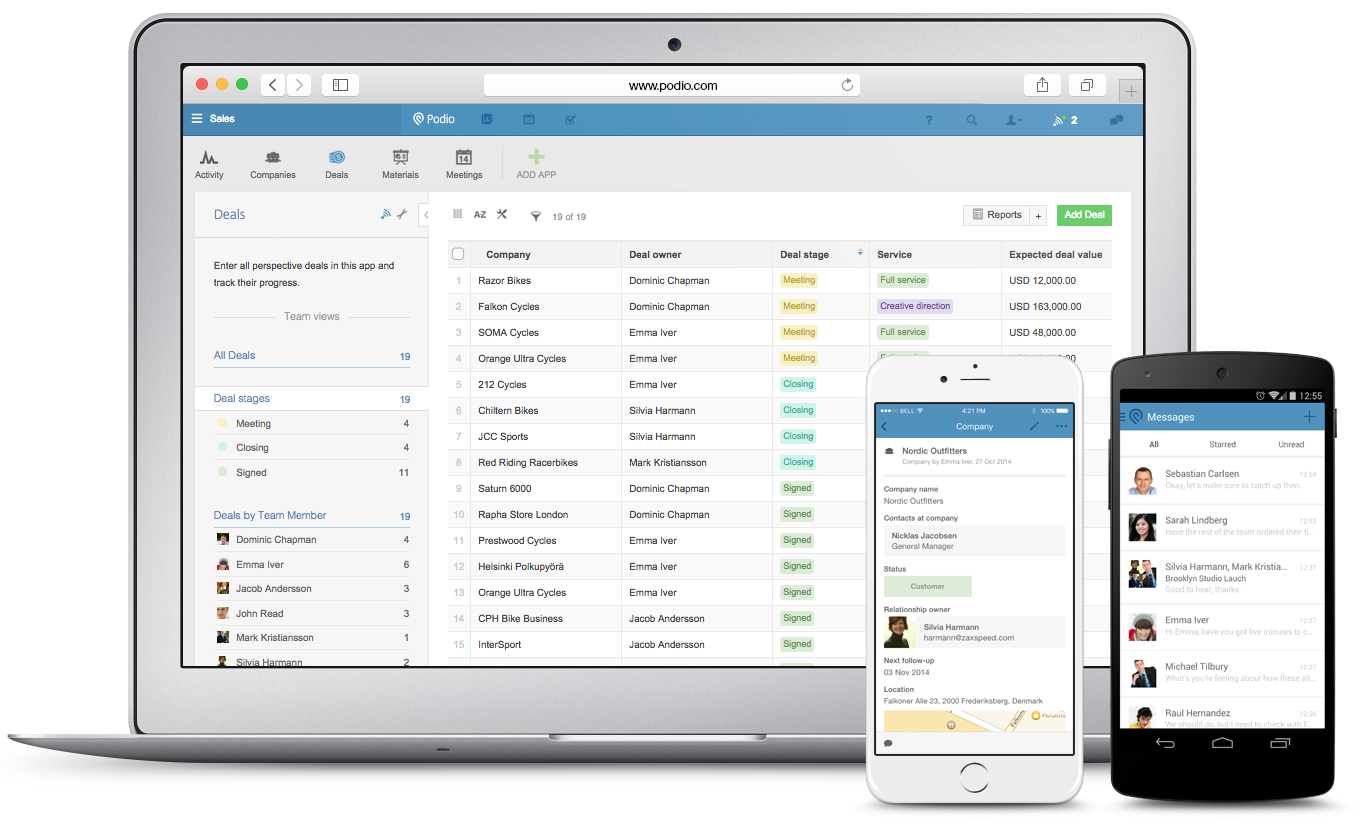 All Your Information In One Central Place
Keep all the essential information you need about your customers and clients in one place. With so many different ways to customise your app you can keep information about you clients like essential business info, where you met them, what stage of the sales process they in, notes about phone calls and emails and other communication you've sent them and a whole lot more.
Plus keep essential sales and marketing material directly in the app for your whole team to be able to use when dealing with clients. Have an email template you regularly send to prospects – keep it in Podio for easy retrieval. Maybe it's a product spec sheet or some other marketing material you regularly give to clients.
Keep all your essential information in one place using Podio.
Collaborate With Your Team
With built in collaboration you can keep everyone on the same page. Leave notes for team members, @mention them to draw attention to important items and create tasks and follow up items for anyone on the team.
Automate For Even More Power
With automation built straight into Podio, it's easy to power your processes with Podio. Create tasks for each stage of your pipeline, automatically create new items and plenty more with Podio's in built automations.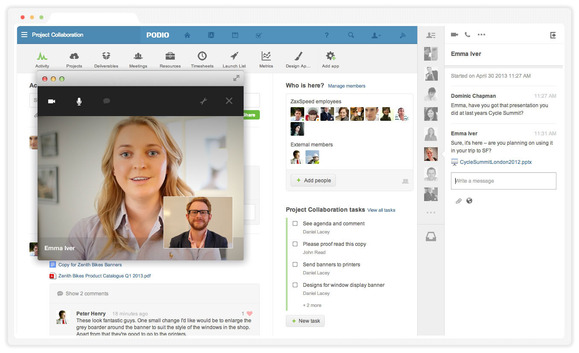 Just some of the businesses who are using Podio to power their processes






Power Your Business With Podio CRM
Import the CRM app into your Podio Workspace for FREE.
Svart balklänning säsong, om du bara träffa bröllopet, då har noga utvalda för att delta i bankett klänning, hur man sticker ut för att vinna allas uppmärksamhet fokus för publiken? Följande små serier för att lära dig hur man blandar festklänningar blev party drottningAxelbandslös Klänningar!