Build Your Own Business Apps
FLEXIBLE | CUSTOMISED | CONNECTED | MOBILE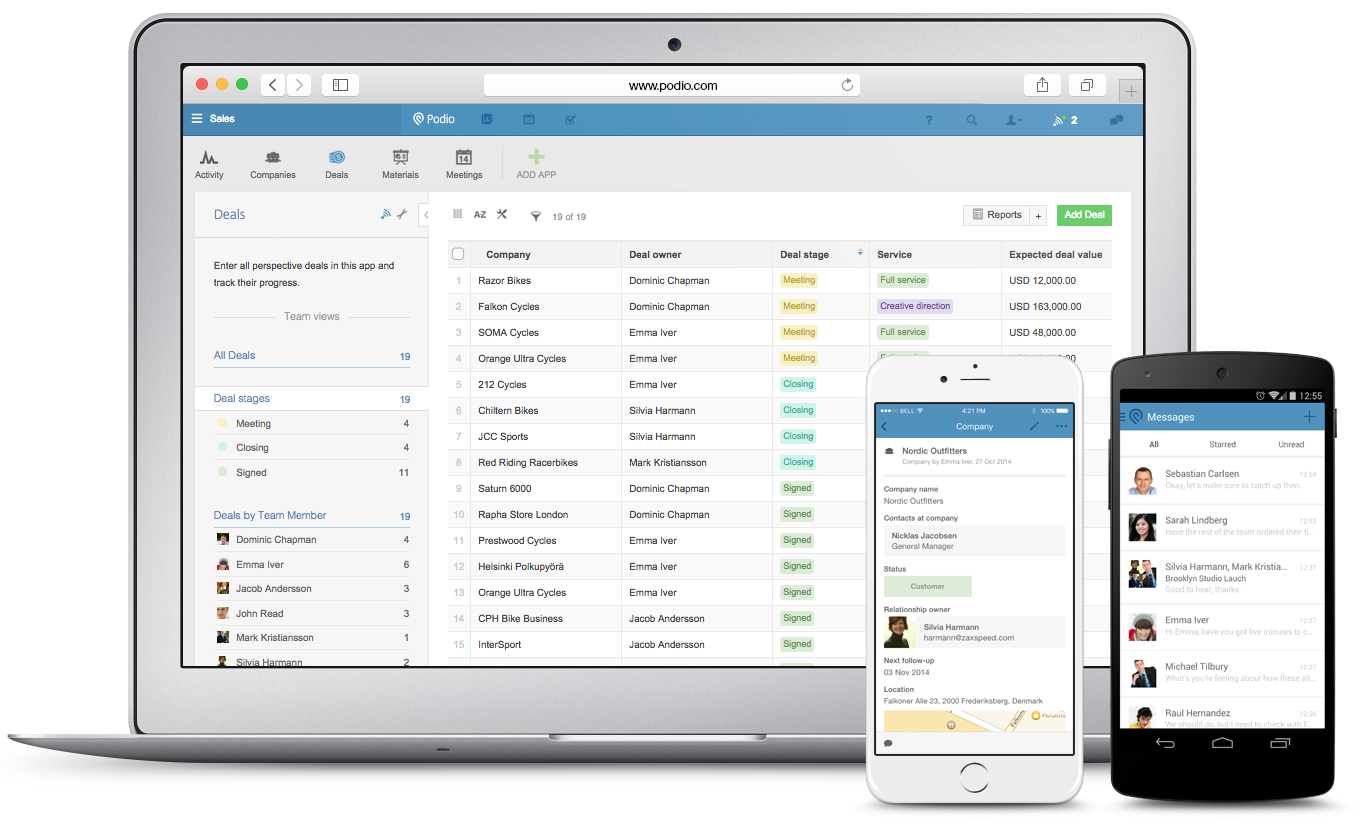 POWER YOUR WORKFLOWS
Build your very own customised team collaboration apps using the Podio platform. Whether you need to manage your sales process or collaborate on projects - Podio is customised to fit YOUR workflows.
A SMARTER WAY TO WORK
Don't Be Held Back By Restrictive Software
Track Your Sales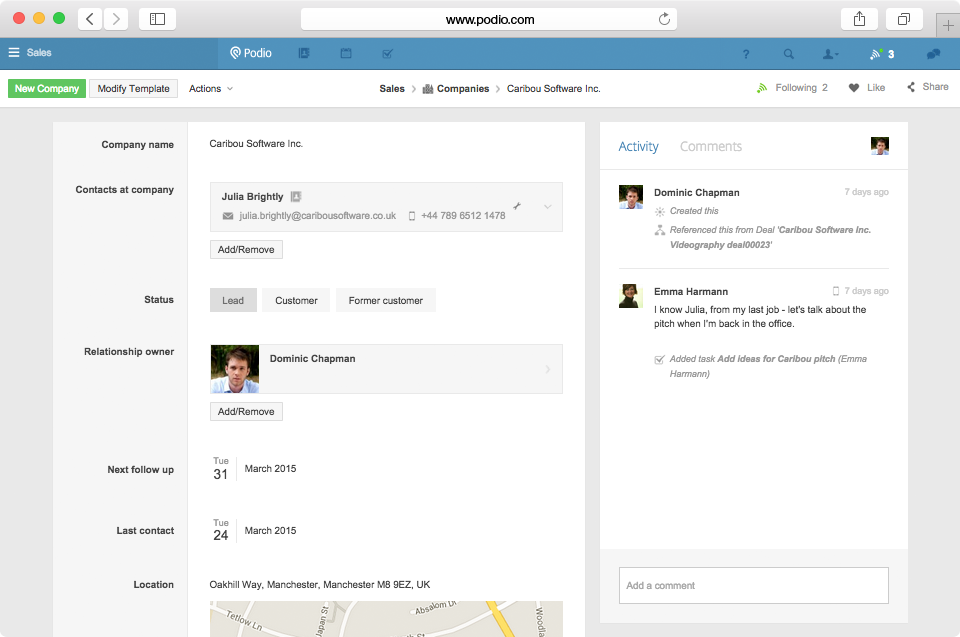 Track your customer through your sales pipeline - fully customised to your sales process.
Manage Your Projects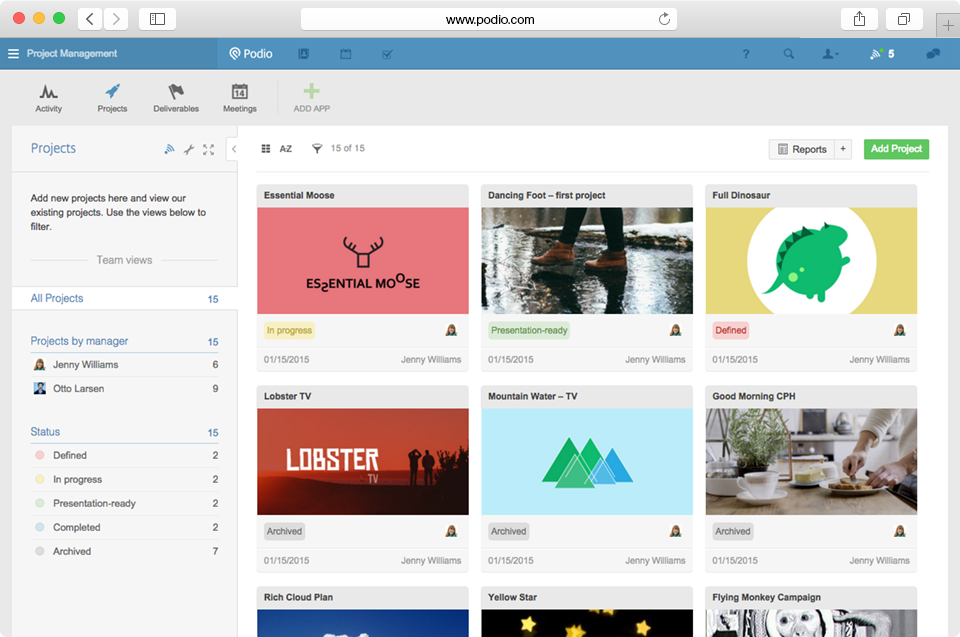 Manage your jobs and projects through to completion with everyone on the same page.
Plan Your Social Media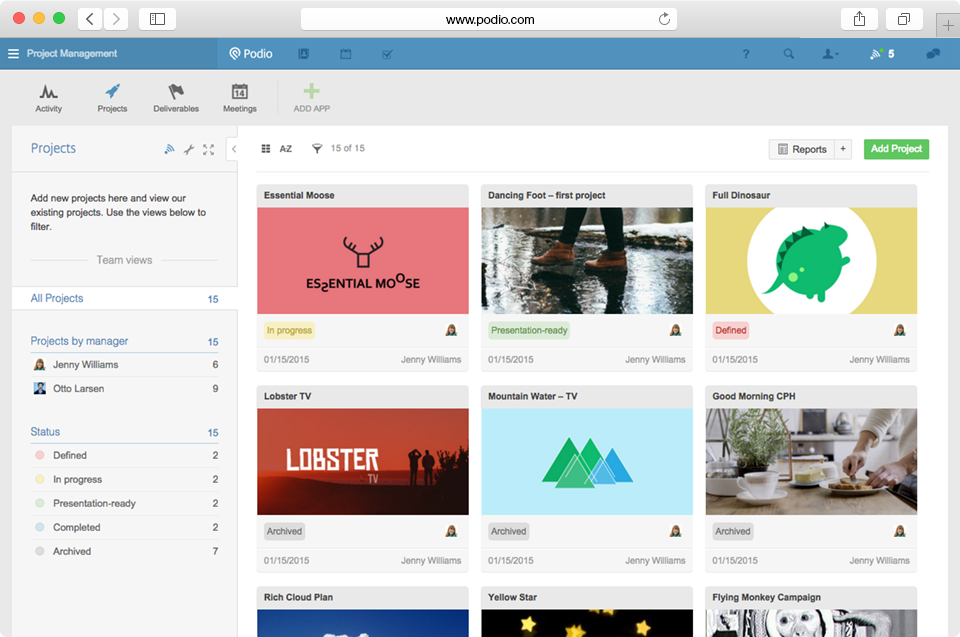 Plan and manage all your social media in one place with our unique editorial calendar view