Pre-Built Business Automation Kits That Help You Run A Smarter Business & Play A Bigger Game
We've built the systems so you can get back to what you do best - running your business!
Why Automate Your Business?
Maybe it's that you don't have time, struggling to get everything done in your business?  Or maybe it's that you want to make sure to provide all your customers with the same level of service?  Whatever the case, implementing automation in your business is a great way to:
What Can You Do With Business Automation?
Companies that AUTOMATE lead management see a 10% greater revenue in 6-9 months
Powered by ActiveCampaign
All of our automation packages are powered by ActiveCampaign. A powerful all in one marketing automation & CRM platform. All of our automation toolkits include an ActiveCampaign subscription which allows you not only to handle your automation but also to send marketing emails, and manage your sales pipelines with the inbuilt CRM. Some of our packages may also require a subscription to other software products.  Learn more about Active Campaign.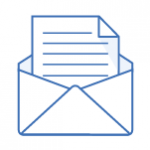 Email Marketing
Send newsletters, design beautiful email campaigns, and keep in touch with your contacts and customers.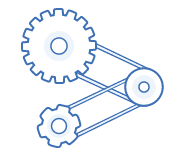 Marketing Automation
Automate your marketing channels using personal and behavioural data about your contacts.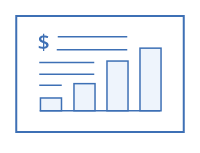 Sales & CRM
Get more leads and close deals faster with our refreshing new take on customer relations
Our team can get your ActiveCampaign Account setup quickly & easily
With our ActiveCampaign managed onboarding service you'll be building your first automations and sending your first campaigns within no time. We've tried to make our software as easy as possible for you to use, but we understand that sometimes you don't have the time to get everything up and running yourself. Our team can get everything setup for you very quickly including importing your contacts, setting up templates and building automations.
Get Started with a KickStart Service:
Then Choose A Pre-Built Automation Package Designed For: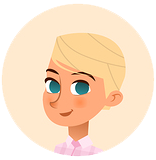 Creative Agencies
Automations designed for businesses in creative industries including Web Design, Branding, Digital Agencies, etc. Manage leads, automate project deliverables & client requests + more.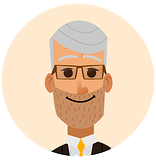 Professional Services
Automations designed for Finance, Accounting, Health Professionals & other professional services. Follow up with leads, set appointments & follow up with clients after appointments.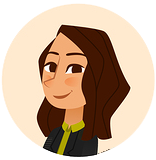 Coaches
Designed for Business, Life & Leadership Coaches to meet the unique needs of your business. Manage event registration and attendance, automate & book consultations and sell services.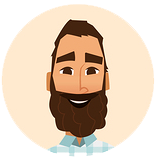 Tradies
Designed for the busy tradie who doesn't have the time to be on the computer 24/7. Plumbers, Electricians, Builders and other tradies can automate booking systems, follow up & get repeat business.
Sometimes it's easy to talk about how much automation will help your business, but it's hard to know where to start. But it doesn't have to be hard. After working with many industries over the years we've designed some quickstart packages for specific industry types to help them get started with automation in their business. 
The quickstart packages are designed to get you up and running with some of the most common automations specific to your industry and because we've worked with similar industries in the past we've built up a good idea of what you need to get you started. We'll implement automations that build your audience, nurture your leads, track your sales and help you deliver your product or service in a more streamlined and faster way.
Once we're done implementing these automations you'll understand more deeply the power of automation in your business and we can talk about future automations you can be implementing.
Step 1:
KickStart Service
All of our packages include our kickstart service, where we get you up and running on ActiveCampaign FAST.
Step 2:
Kick-Off Meeting
We'll start with a 60 minute call with you to create a roadmap for your automations.
Step 3:
Automation Builds
Once we've discovered your unique needs, we'll start to build out your automation according to your specific requirements.
Step 4:
Testing
We'll test every step of the automations to make sure they're running exactly how we planned.
Step 5:
Training
Once we're done building your automations we'll take the time to train you and your team.
Some Of the Many Automations You Can Choose From: