CONVERGENCE001: Thinking About Digital Campaigns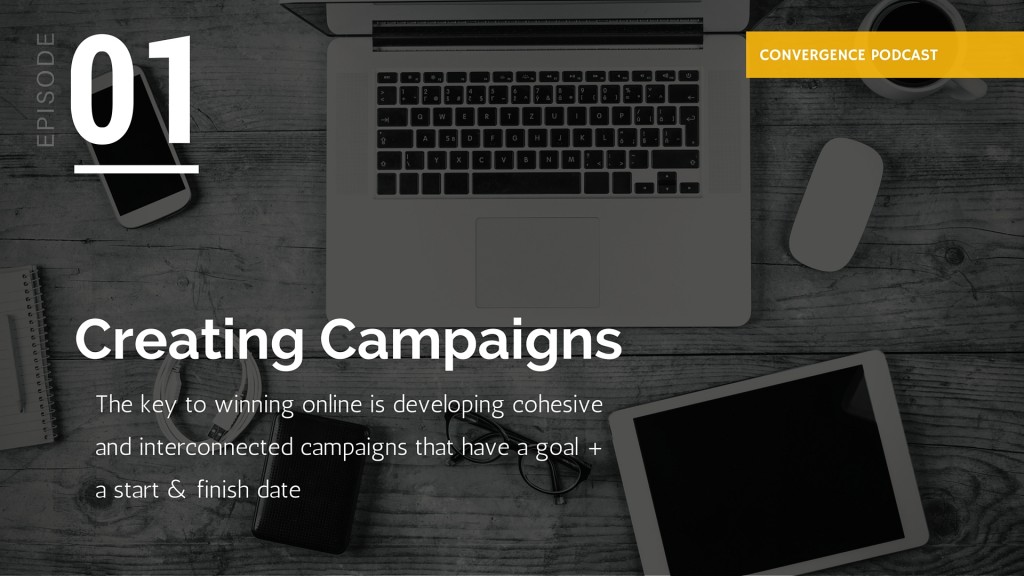 Welcome to the first  episode of the convergence podcast. We're going to be exploring the convergence of online marketing, technology and automation techniques that can really help you grow your business in this digital world that we find ourselves living in these days. In todays episode Evielyn is going to explore how you can get off the online mareketing, social media, content marketing treamills – the daily grind of online content. And instead use campaigns to focus your online efforts to really bring you results online.  She'll talk about crafting offers, creating landings pages and how to use content marketing and social media to drive traffic to your offers.
Essential Learning Points From This Episode:
What's A Digital Campaign?
Why Should You Be Thinking About Digital Campaigns
What Does A Digital Campaign Involve
Important Links & Mentions From This Episode:
To get Mavn Digital's new landing page plugin for wordpress email evielyn@mavndigital.com.au
Thank You for Tuning In!
Hey, I'm really excited you decided to tune into the podcast today. In you enjoyed the show, please share it by using the social media share buttons at the top or bottom of the page. Or just use the 'tweet this' button to share directly to Twitter. And if you REALLY loved it (& I'm sure you did, if you've got this far!), then please I'd love it if you headed over to iTunes and gave an honest review. They really do help when it comes to our ranking on iTunes. Oh & yes… don't forget to subscribe to the podcast on iTunes – that way you'll know exactly when the new episode goes live!